Areas of Bangkok
Attractions
Shopping
Your Health

Restaurants
More restaurants
Dining/Food
Transport
Getting Around


BTS Sky Train


Sport in Thailand
Main Sports
Golf in Thailand
Football
Sports Centres
Entertainment
Night Life (Cont)
Pubs & Clubs
Karaoke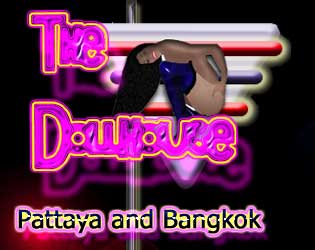 Accommodation
Bangkok Hotels
A - E
F - M
N - R
Q - S
T - Z

Appartments
Sukhumvit Area
Other Areas
| | |
| --- | --- |
| Main Feature | |
Car & Van Hire

You can rent a car or van from a rent-a-car company. Itís safe and comfortable. International car rent companies are available in Bangkok and the big cities. See Car Hire

Why not advertise your

Company or Website here
BUSES

There are three types of public buses in Bangkok -- the ordinary red-stripe or blue-stripe buses, the air-con blue or orange buses and the red microbuses. The fares of the ordinary buses are 3.50 or 5 baht for the whole route.


For the air-con buses, the fares range from 8 baht up to 18 baht. The microbus, charging a flat rate of 25 baht, is the most favored as it stops taking up passengers once every seat is filled. During rush hours, however, it is rather difficult to get on a microbus unless you take it at or near its terminals. Although traveling by bus is the cheapest, you should be careful with your belongings while riding, especially on a crowded ordinary bus.

AIRPORT BUSES
Four bus routes between the city and airport:
No.1 Airport-Silom Road., No.2 Airport-Sanam Luang, No.3 Airport-Sukhumvit 55 (Soi Thong Lo), and No.4 Airport Hua-Lamphong Railway Station. There is a bus leaving from and for each terminal every 15 minutes, from 5 a.m. to 12 p.m. Fare 70 baht per person.

AIR-CONDITIONED CITY BUSES
The bus network within the metropolis is very efficient and economical. It is also a wonderful way to tour the city cheaply. There are several kinds of city buses: air-conditioned, and regular buses with different ranges of capacity, route and fare. Depending on the distance, usually Bt3.50-Bt5 for regular buses, and Bt6-Bt20 for air-con buses. Routes can be determined from most city maps.


MICROBUS
Special private run buses that share the route of the city buses, the microbus guarantees seats and TV viewing. Seats are wider than the regular buses, providing greater comfort on longer trips. The bus size is smaller though. Fares are a flat rate of Bt20 per trip
BTS Skytrain

The Skytrain or the Bangkok Transit System consists of two lines.
Mo Chit (Northern Bus Terminal) - Onnut Line or Sukhumwit Line
This line is 17 kilometres in length with 17 stations, passing Chatuchak Market, Victory Monument, Siam Square, Ploenchit, Sukhumwit and Ekkamai (Eastern Bus Terminal).
National Stadium - Taksin Bridge Line or Silom Line
With a length of 6.5 km and 7 stations, this line passes Siam Square, Ratchadamri and Silom Road.
Passengers can change their routes at the Interchange Station at Siam Square. Apart from being the fastest means of transportation, the skytrain has two more advantages -- it offers a panoramic view of Bangkok and it stops at several prime shopping centres lying along Silom, Ratchadamri, and Sukhumwit roads. The fares range from 10 to 40 baht based on the distance travelled. The trains run daily from 6 a.m. to midnight.
Taxi

Taxis in Bangkok are fixed with a meter and have a sign "TAXI-METER" on the roof. The minimum fare is 35 baht for a distance of no more than 2 km. Then the rates are 4.50 baht per km. for the next 10 km., 5 baht per km for 13 to 20 km. and 5.50 baht per km. for any distance over 20 km. There is a surcharge of 1.25 baht per minute for traffic congestion when the taxi moves no faster than 6 km/ hour. The rates only apply to trips within the limits of Bangkok, which include Don Muang Airport. A toll of 40 - 60 baht for expressway or Toll-way must be paid by the passenger.

Mortorcycle Taxi
A new form of transport provides a faster, albeit riskier answer for commuting during peak traffic hours. You can find them anywhere in Bangkok, especially at the tops of Sois, and they can go anywhere in Bangkok, but remember to negotiate the fare beforehand. Fares are very similar to those charged by the Tuk-Tuk drivers.

Tuk-Tuk (Samlor)

This is a three-wheeled taxi without a meter or air-conditioning. Fares must be negotiated beforehand. They are normally a little cheaper than ordinary taxis and are suitable for short trips only.

Long-Tailed Boats
A very famous mode of transportation along the Chao Phraya River and inner canals, the long-tailed boat travels on established intricate can systems within the city. Fares depend on the distance travelled. There are boat piers located near major commercial districts such as Sukhumvit and all the way to the World Trade Center. Long-tailed boats can also be hired for special river tour.
Chao Phraya River Express

There is a motorboat service on the Chao Phraya River called "Chao Phraya River Express Boat". The boats run between Wat Ratchasingkhon (near Krungthep Bridge) and Nonthaburi province. There are two main types of express boats: the standard express boats, running daily from 6 a.m. to 6.30 p.m. at charges of 4 to 16 baht, and the special express boats, running from Monday to Friday, 6 - 9 a.m. and 3 - 7 p.m. at charges of 10 to 25 baht.
Cross River Ferry

From almost every boat landing in Bangkok, there are cross-river ferries that ply back and forth across the Chao Phraya River. The standard fare is two baht and usually collected at the entrance to the landing.