Thailand Facts
Telephone Numbers
Thai Culture

Areas of Bangkok
Attractions
Shopping
Your Health

Restaurants
More restaurants
Dining/Food
Transport


BTS Sky Train


Sport in Thailand
Main Sports
Golf in Thailand
Football
Sports Centres
Entertainment
Night Life
Night Life (Cont)
Pubs & Clubs
Karaoke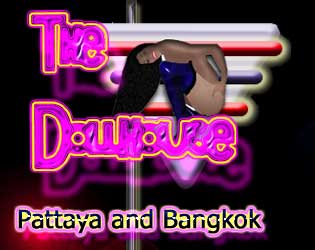 Accommodation
Bangkok Hotels
A - E
F - M
N - R
Q - S
T - Z

Appartments
Sukhumvit Area
Other Areas
| | |
| --- | --- |
| Featured Bar | |
Club Electric Blue

is the brainchild of Andy (formerly of The Dollhouse, Clinton, Cowboy and Pattaya). With many years of experience, as operator, owner and voyeur, in Thailand's gogos.

The music is mainly rock & roll, top 40 and hits from the 70s, 80s, 90s. As the night goes on and the party people start playing, the music gets more upbeat, with house and tecno finishing the night off. To the rear of the gogo,

The Simply Blues Café

is an air-conditioned water-side diner. Andy has identified a sparsity of Western style food in Walking Street.

Why not advertise your Club or Bar here
'Night Life' - Quick Link Bar
Night Life Introduction...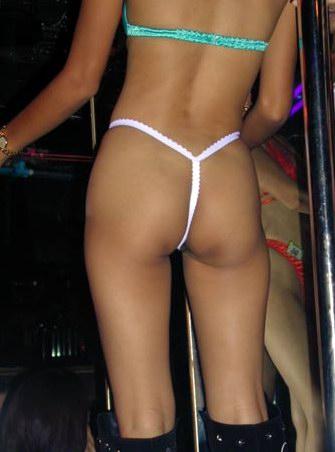 Being a newcomer to Thailand, a brief introduction to the night time entertainments may be needed for you enjoyment and relaxation, no matter whether you are in Bangkok or other cities like Pattaya, Phuket and Chang Mai.
Of many of the night time activities, the most important is eating. Thailand is famous for it's eating places with a great choice of delicious dishes at reasonable prices, the places for dining are unlimited. Apart from the ordinary indoor restaurants there are also outdoor restaurants and restaurants-on-boat. Some riverside restaurants also provide boats for their customers to view the many splendid night scenes along the river. They usually sail at about 7 pm and spend about an hour cruising.
Many restaurants especially those in the first-class hotels, provide music for entertainment. As in night clubs, there are singers singing Thai and Western songs or musicians playing various kinds of musical instruments. If you want to experience something Thai visit a high-class Thai restaurant where you can enjoy Thai dishes, Thai music and Thai classical dances. One of the great enjoyments of being in Bangkok is you can eat 24 hours a day. no matter what sort of food you are looking for, whether it's Western or Eastern, you'll have little trouble finding it.
If you are still full of energy after dining, there are many discotheques, bars, pubs, clubs, night clubs and karaoke's available all over the city. Some karaoke's also offer your own private VIP room. If none of these take your fancy. watching a movie may be an interest. In the first-class cinemas, the last film show starts around 10 pm to 11:30 pm.
Watching Thai style boxing (Muai-Thai) is also a very popular entertainment for many westerners. The two best known stadiums are Lumphini Stadium on Rama IV Road and Ratchadamnoen Stadium on Ratchadamnoen Road. Boxing matches are staged at the former on Tuesday, Friday and Saturday and the latter on Monday, Wednesday, Thursday and Sunday.
The programs sometimes include International style boxing and usually begins early in the evening. There are also boxing stadiums in tourist cities such as Chang Mai, Pattaya, Phuket and Samui.
Eden Club

Bangkok's most talked about *Gentlemen's* Club.

Our club stands out amongst the many other adult entertainment establishments here in Bangkok, since we always try our best to provide our customers with an un-forgettable experience at our Club.
The Next Nanapong Dance Contest

DC XXIII

Will be held at the

Sheba Bar in Soi Cowboy

Sunday 6th April 2003 at 8:30 p.m.
PATPONG is a short strip of road, not more than 500 meters long. But it's probably among the most famous walkways in the world, thanks to its sleaze.

But Patpong is not all sleaze. Of course. those live sex shows that made it famous are still there, on the upper floors of the buildings lining the narrow strip. In recent years, however, the place has converted itself into a busy night market where you can find everything from watches, leather goods, shirts etc. Little wonder it's also a place frequented not only by men but also by women, young and old alike. A word of caution, if you are going there to shop, you must be able to bargain well. Prices quoted-as typed into a pocket calculator by non English speaking store keepers are often five times over the actual selling cost. A "Rolex" watch, for instance, may be quoted at Bt3,000. Bid for it at Bt500 or Bt600 and you are likely to get it.

The ground floors on either side of the road are, of course, go-go bars. They come in a variety of names. Those that belong to the King's Group, the forerunner of it all, can be identified mostly by its royal names King's Castle, King's Corner, Queen's Castle, etc. Some are quite naughty, leaving nothing for the imagination as in the case of Pussy Galore, also a part of the King's Group. Of course go-go bars are go-go bars, whatever name they use. They have skimpily clad women dancing and beer, priced at Bt80 to Bt90. No other charges, unless you have something else in mind which would mean paying a fine at the bar. There are hundreds of such establishments along that small road. So it's up to you to discover the place that suits you best